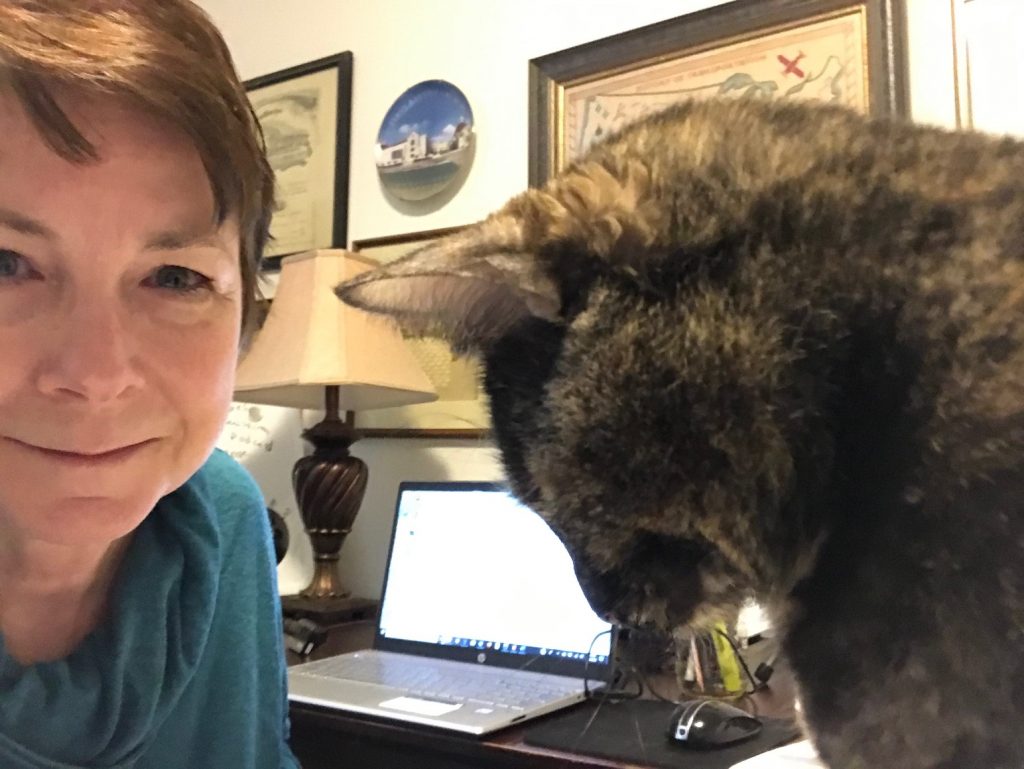 My name is Minnie Lamberth, and I'm a full-time writer in Montgomery, Alabama.
WRITING SERVICES: Through my writing services business, I help clients craft their marketing messages or create their writing products – whether website content, video scripts, email, ads, books or anything else. I've been doing this type of content creation and copywriting work for a long time, and I would be happy to talk with you about your writing projects. You can find more details here.
INSPIRATION: In 2020, I released a novella, Miss Bertie Explains the Beginning of the World, which is a return to the same characters from my award-winning novel, Life with Strings Attached. Miss Bertie is an octogenarian Sunday school teacher in a small town in Alabama, and you can read along as she makes well-placed suggestions that others in her community can apply. The story is an illustration of how any of us at any time can make a difference in someone else's life.
In 2021, I released a new story from that small Alabama town — George Stringfellow Joins the Revolution. In this novella, a forlorn gentleman trying to get back on his feet asks himself a simple question: "This time next year, what will be different?" And his encounters over the next few months are a reminder that you can change your life right where you are.
In 2022, I released Writer for Hire, to celebrate my 22nd anniversary as a full-time writer. I've learned A LOT in that time, and I didn't want to waste the lessons. So I pulled them all together under one e-book roof, with some hard-earned takeaways. If you'd like to learn what I've learned, you can just click the Google Drive link and start reading. https://drive.google.com/file/d/18IbreEh5-y0IiDgVrmKa8hgRNbkl6yzC/view?usp=sharing
Get in touch at [email protected]