Not all heroes wear capes. Some wear floral print dresses, knee-high stockings, and cushioned lace-up shoes.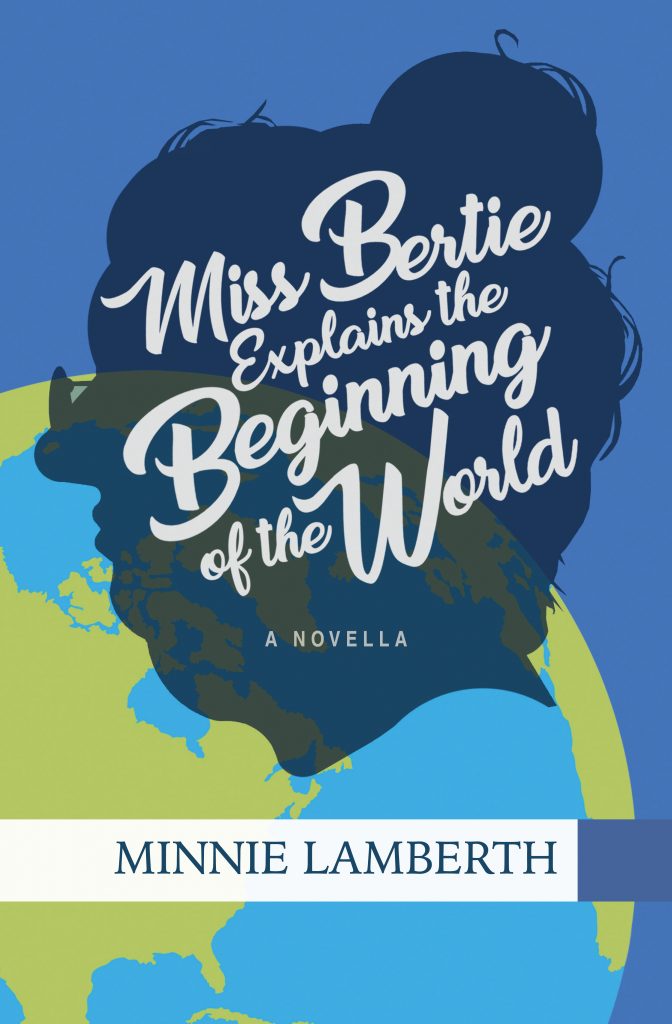 Meet Bertie Dupree, a plus-sized Sunday school teacher now in her umpteenth year in the children's department at the Wellton Baptist Church.
It's 1995, and a new kind of church is launching rock band services in an empty building across town. That's gotten the leadership committee at Wellton Baptist cautiously pessimistic, and they've gathered for a SWOT analysis. As the committee reviews their abundant strengths, a couple of teeny tiny weaknesses, and some tremendous opportunity, they get to their threats. And a delicate question arises: "Is the children's department where we need it to be?" The focus ever so gently turns to an elderly lady who no one's quite sure can see through the smudges in her bifocals.
There's more to Miss Bertie than meets the eye, however, and you'll soon get the rest of the picture when Hannah Hayes, a new reporter at The Wellton Courier, starts digging into her story.
Miss Bertie Explains the Beginning of the World, a novella by Minnie Lamberth, is available on Amazon.
Click here to download Miss Bertie Discussion Questions (spoiler alert!)
Email me at [email protected] if you'd like for me to join your discussion via online meeting app.