Not all heroes wear capes. Some wear floral print dresses, knee-high stockings, and cushioned lace-up shoes.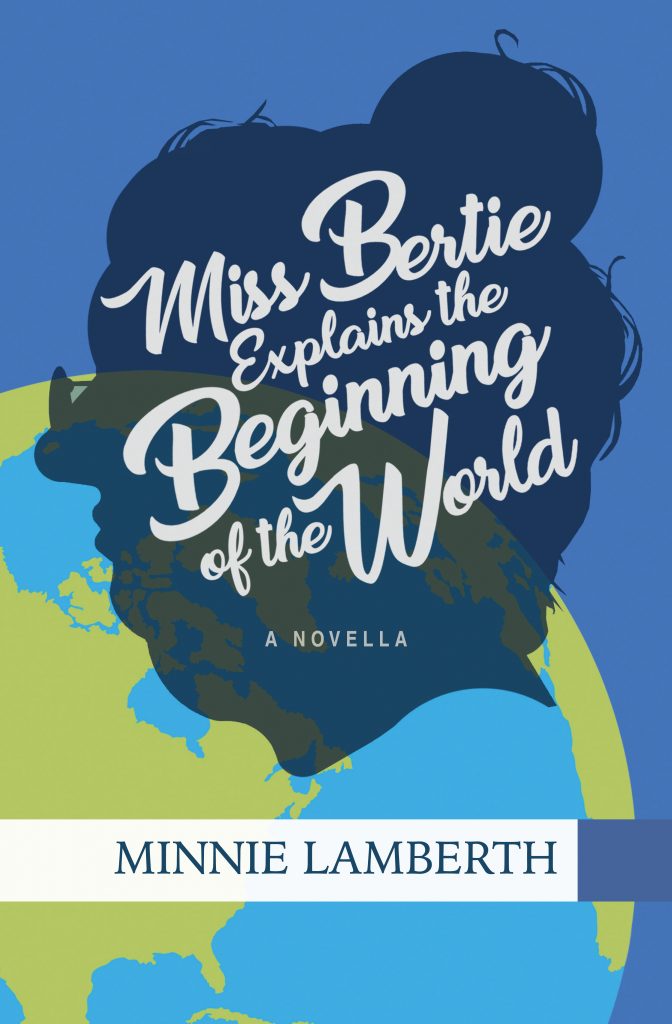 Meet Bertie Dupree, a plus-sized Sunday school teacher now in her umpteenth year in the children's department at the Wellton Baptist Church.
It's 1995, and a new kind of church is launching rock band services in an empty building across town. That's gotten the leadership committee at Wellton Baptist cautiously pessimistic, and they've gathered for a SWOT analysis. As the committee reviews their abundant strengths, a couple of teeny tiny weaknesses, and some tremendous opportunity, they get to their threats. And a delicate question arises: "Is the children's department where we need it to be?" The focus ever so gently turns to an elderly lady who no one's quite sure can see through the smudges in her bifocals.
There's more to Miss Bertie than meets the eye, however, and you'll soon get the rest of the picture when Hannah Hayes, a new reporter at The Wellton Courier, starts digging into her story.
Miss Bertie Explains the Beginning of the World, a novella by Minnie Lamberth, is available on Amazon.
What Miss Bertie's Readers Are Saying:
"This is such a sweet book. Everyone needs a Miss Bertie in their life. 'If you want to change the world, a child's heart is the best place to start.' I think Miss Bertie has it right."
"After weeks and weeks…really months…of cleaning out, packing boxes, unloading boxes, hanging pictures, moving furniture and settling into a new home, I only THOUGHT I was treating myself with an afternoon 'off'…trading my 'to do' list for a day of reading and relaxing. Now, at the conclusion of my wonderful afternoon spent cover to cover with this delightful book, I KNOW the refreshing oasis with Miss Bertie that was afforded me today! Hope you will purchase it and enjoy this encouraging book too!"
"It was a delightful book. I feel like I know Miss Bertie!"
"I loved the book. Bought 5 copies for gifts."
"Thanks, Minnie, for creating something I so enjoyed and needed!"
"Miss Bertie's wisdom is priceless. I enjoyed this charming little book so much! If you haven't read it yet please order it. You will love it!"
"Got this yesterday and read in one sitting! Congratulations to Minnie Lamberth on another wonderful book!"
"Finished this delightful little gem this week. Minnie always entertains and takes me back."
"Sometimes it takes a word from a surprising source to remind us that we all have gifts to share. Don't miss this lovely novella by author, Minnie Lamberth!"
"Lovely, inspiring books, both. Thank you!"
"I have just finished Miss Bertie and loved it. This passage spoke to me: '..my grace period—that period through which I lived after everything was over, that the grace of God made possible…do not let those who disappoint you cause you to forget that you have work to finish. Go or stay, as the Lord directs. But do the thing you are called to do. Become the person you are intended to be.' Thank you, Minnie Lamberth!"
DISCUSSION QUESTIONS: Click here to download Miss Bertie Discussion Questions (spoiler alert!)
Email me at [email protected] if you'd like for me to join your discussion via online meeting app.