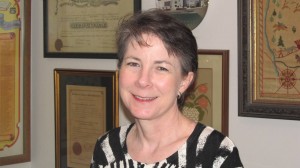 Marketers know the story they want to tell, but they often need help shaping that story into a format where it can be shared. That's where I come into the picture.
My name is Minnie Lamberth, and I am a copywriter in Montgomery, Alabama. I help organizations and individuals shape their stories.
I specialize in writing for business and professional audiences, and here are some of the areas where I am most helpful:
Dedicated Deliveries – Sometimes clients give me specific directions, and I complete the project based on their instructions. For example, I work with a client who sends me monthly and quarterly newsletter projects, and I'll write the content based on word count and topic direction.
Project Shepherd – Sometimes clients don't give me word count or topics, but the big idea, and they need someone to shepherd their idea into the right format and deliverable. For example, I recently worked with a client who needed help writing his book. He told me the story, and I began to put the essentials into a Word document. He edited and added, I fine-tuned, and we went back and forth until the project was complete.
Quick-Change Artist – I've worked with clients for years and years who have come to rely on me for my fast response time. Let's say they've got a project in the works, and they need a quick edit. Assuming I'm at my desk, I'll take care of that for them because: 1) I like to be helpful; and 2) that's what they need.
Safety Check – My clients also need a second set of eyes on the pieces they have prepared. It's easy to leave out a word, or exhibit a lack of sensitivity, or make a typo in your boss's mother's name, or miss some other embarrassing error that spellcheck doesn't catch. So they run it by me – because everyone with any experience knows that mistakes happen right before your very eyes. And a second set of eyes helps catch those mistakes.
Send me an email and let's talk
I've been at this work forever, plus a little longer. I always have room for one more client, however, and if that's you, I would be happy to help meet the continuing need to create fresh content, engage with audiences and speak with authority on topics important to your clients and customers.
I'm an experienced writer committed to quality work done quickly and completely. And I'll start with the guiding principle that your project is as important to me as it is to you. If you'd like to be my next priority, send me an email with more info at minnielamberth.copy@gmail.com. And let's talk. The conversation is free, my fees are fair, and you're under no obligation at all.
"The articles you did for our newsletters are so good, I  thought I wrote them! (Kidding; they're far better.) Just wanted to say thanks again for your excellent quality and attention to detail. We  quite literally couldn't do it without you." – Adams Hudson, Hudson Ink
"Working with Minnie is an absolute delight. Whether we need  creative headlines for an ad or more technical copy, she always delivers more than we knew we needed right on time. Minnie is an invaluable member of our creative team." – Cate Schilloff, Mindvolt
"I had the privilege of working with Minnie as the author of our book, Alabama: Moving Forward.  She was a true professional who consistently met every deadline without any prompting or reminding from me. We never had to worry about when her copy would arrive as we knew it would arrive comfortably before deadline. That is a great comfort for any publisher or project manager."  – Ron Beers, President & Publisher, Beers & Associates

"Whether copywriting, proofreading or just reacting to an  idea, I think of Minnie as someone who's 'got my back.' I appreciate her  wise counsel as well as strong writing skills." – Slats Slaton, The  Slaton Agency
For details, email me at minnielamberth.copy@gmail.com.