By Minnie Lamberth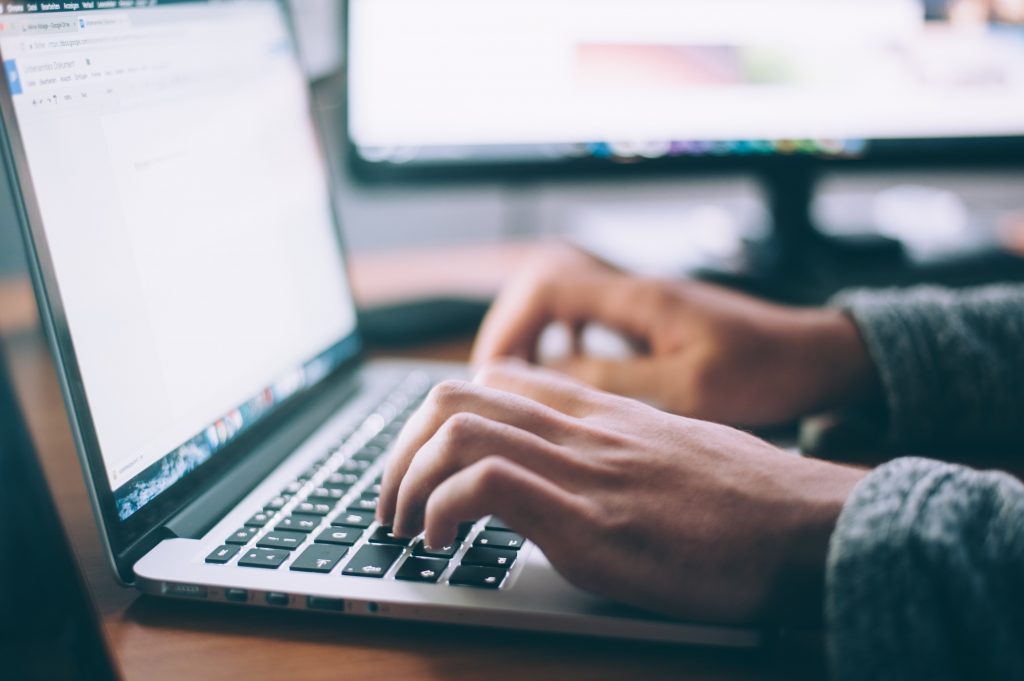 CONCEPT
The germ of this idea goes back to my early career. I wanted to start my own publishing company one day. I envisioned creating small books with inspirational stories and selling them in gift shops. Out in the world, I wanted to be nice (also funny at times) with a compact message that gave a bit of a lift.
On the one hand, I didn't actually do that. On the other hand, I have achieved that vision. But it looks different than my original idea because, in the meantime, online technology changed our lives. Now anyone can start a publishing company – though the term for the most accessible format is "online platform."
Generally, a platform teaches, so the first question is:
What will you teach? My field is copywriting – which in my case has involved working with marketing clients and writing newsletters, website content, video scripts, magazine articles, profiles and other pieces as directed. I did not, however, want to teach anyone how to be a copywriter. Instead, I wanted to go back to that thought of inspiration and the bit of a lift. But how could I connect my professional skills and experience with this vague thought of being nice out in the world? I needed a concept, so the second question is:
What is your concept? I decided to create a creative encouragement platform. The first  phase focused on "who you are designed to be" and is intended to help individuals see their lives from a new, more encouraging perspective.  The second phase (now underway)  is on "what you were designed to do" and is intended to help individuals connect to their creative purpose. Of course, it's not real unless there's a name, so…
What name will you give your idea? I called my concept Story Shaping. This is the umbrella that ties my work as a copywriter to my creative encouragement platform. As a copywriter, I've listened to hundreds of stories businesses were trying to tell, and I've helped shape them into a format for their media and their audiences. I've always been in an "accent the positive" kind of field. But with this twist, I help individuals redirect their stories – away from the negative or "nothing much to tell" point of view and toward a sense of appreciation for the life they're living and the opportunity to make an impact.
PRODUCT DEVELOPMENT
If you have a platform, you've got something you're trying to achieve – for yourself and for others. Story Shaping is geared toward helping individuals see their life story from a more encouraging perspective – because the stories we tell ourselves about our lives affect how we live our lives.
To get this teaching into the world, I needed a product or service of some kind. I started with a free e-newsletter called The Magnificent Journey. I did not yet have a product or service to sell.
I'd thought about a coaching service – that's where a lot of platforms lead – but that didn't seem the right fit for me. If I'm going to sell my time, I should sell my writing. Writing is easy for me (and can be hard for others). I'd rather sell something I already know how to do than figure out how to do something else just to sell that service.
Then I joined a business/marketing platform where I learned about online courses. The light bulb went on. I began the early stages of developing a course. Or at the very least, I knew that's where I was headed.
In the first year of The Magnificent Journey, I did what writers do – I developed themes and I gained writing speed. I also did something else absolutely essential. I joined a cohort group led by a creativity coach I'd engaged. I'd told her I had a glob of an idea, but I was having trouble putting the concept into action steps. She told me about a group she was forming.
The energy and response of my cohorts helped me get from Point A to Point B to Point C… and so forth. They weren't telling me what to do – I was developing something of my own as they worked on their own projects. But they came alongside me so that I didn't have to do it alone.
PRODUCT DELIVERY
How do I deliver the product? There are a hundred questions within that big one. These questions range from the format you'll choose for creating the content (video, audio, text) to the technology you'll need to produce and deliver to whether this product will be dripped out or provided all at once.
For my first product, there were many options to wade through, and I was often overwhelmed in trying to find the one right choice. So, that's the secret I often have to re-remember. There is no one right decision. There are a lot of different paths. Choose one and make it work. Or change it later if you need to.
Most online course platforms I evaluated (for my purposes) seemed like using a sledge hammer to swat a bug. They were just too robust for what I needed. Also, I didn't want to commit to a monthly fee. I wanted to start with free options, and, really, there are plenty of ways to get a low-cost start.
Also, I was sure I wanted to drip. Because if you provide something all at once, your educational content will become like unread books stacked at the nightstand. Providing content that doesn't get consumed is not the best way to grow a platform. Instead, it's better to put your work in the position that is most likely to be conveniently accessed. And that came down to a drip email series: Someone signs up and they get the first module; the second module comes the next day. And so forth.
I thought often about what the customer would experience while going through my course series – not just in terms of the teaching. The teaching is what I know. If they don't like the teaching, they should go to another teacher. But where would the frustrations be in the product delivery? Would the email schedule be comfortable? Would the password-protected page be easy to access? Would the length of the video be something they could consume in one sitting?
So, basically, identifying and smoothing friction was part of ironing out the delivery process. I decided to create brief videos – around 7 minutes each – because that's long enough to make a point and short enough to consume during a brief break. Then I offered some questions to answer at the end.
To make this happen, I added plug-ins to my website that connected purchase activity to the drip delivery through my email provider. Also, I got help doing this when a colleague offered to trade out services. He's better at the technical details; I'm better at reviewing his copy.
PRODUCT DESCRIPTION
I needed to be able to describe what my product is and what customers receive when they get it. This step involved writing the landing page copy, but also copy for the synopsis and the benefit-rich details on the product page. But backing up a bit, I realized I needed a name for the product that led to this outline of benefits.
I'd started with a title that was something along the lines of "finding new purpose at your next turn." So, I was trying to promote a concept of finding purpose while establishing a definition for the phrase "story shaping." That was a heavier lift than it needed to be. I therefore recognized that "story shaping" should be in the product name. (Logic does not always occur in a sequential order during a creative process.)
This product helps people reflect on and redirect the inner narration they're hearing about their lives. To do that, what do they need to know? What steps do they need to follow? What does that look like? I could put that information into something I called a "story shaping blueprint."
But I added one more word to make sure people understood who this was for: Your. Seriously, "Your" provided so much more energy than "The" or "A." Now that I called my product "Your Story Shaping Blueprint," with each reference in the copy I could continue to reinforce how this resource would be helpful to the customer.
So, I proceeded from there with that title. But over the next few weeks, I made one other refinement to how I describe this product. I had originally called it a "course." As I thought about the people on my email list, I realized that they're busy. Everybody's busy. You want to offer something consequential as your teaching product – so calling it a "course" sounds sort of right. But again, considering my audience, I began to wonder, "What if that sounds like too much work for them?"
Think of it this way. Would you rather read "The Complete Set of Everything I Know" or "The Top Five Things I Wish I'd Known."
I'd guess the latter. Because people want pieces of content that can be easily digested. Less is more, you know? So, I began to call my series a "Mini-Course." Sounded smaller, easier to consume and better for reducing the friction of busy people. It had the added value of being a good fit for my first name.
IMPROVISATIONAL SKILLS
What's next? You get the structure in place. You get everything nailed down. Then you get ready for ongoing maintenance and/or renovation.
You can prepare and refine forever. But at some point, you've got to launch. It turns out, I had a glitch in my email delivery that I could not resolve. Everything else was ready, but a big roadblock was in the way. I started the fear-wondering, "Am I going to have to go back and redo how I'm delivering the product – setting me back a lot of time and expense?"
I recognized that my main goal at this point was not perfection but launch. That's where I needed the energy to be. So, I made the glitch a part of the launch. In my email, I mentioned this area of uncertainty and invited readers to help me test my beta. I told them I'd like to watch the delivery sequence, and if they'd sign up in the first seven days, I'd give them the product series at a discounted price.
Within 15 minutes after the email had been sent, I received notification of my first purchase ever. I took a moment for my own personal wow: there was now a before and after. I had wanted a platform for so long, and I had one. Now I also had a sale.
The beta really was beta. I've since looked at premises, assumptions and expectations and continued to refine. For example, I wasn't going to do on-camera video. Then I began doing on-camera video. I thought I was writing for an older audience. Then I recognized the value of writing for a younger group. I also shared my approach with a leadership coach and helped him create his digital course series. And now I've moved on to the development of my second teaching series… with more to come.
Minnie Lamberth is a marketing copywriter and author of Story Shaping, a creative encouragement platform. If you'd like help on your platform development, email her [email protected]
Photo by Glenn Carstens-Peters on Unsplash